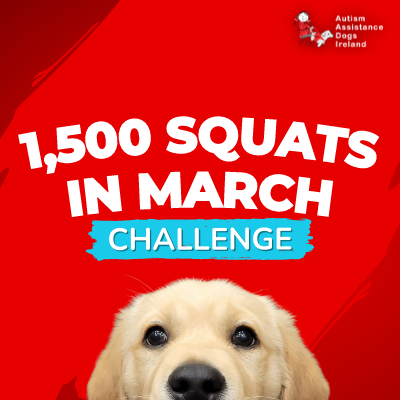 1,500 Squats in March Challenge
This March we are asking you, your friends, family and colleagues to register for our 1,500 Squats in March Challenge.
The challenge is to do 1,500 squats, in your own time, during the month of March.
Every participant will receive a FREE T-Shirt in their welcome pack.
You can register as an individual or you can register as a team.
So what are you waiting for? If you fancy a challenge as well as doing something suPAW PAWsitive to help children with autism, then click register!
Our team are on hand to support you and answer any questions you may have. Please email Ivan@aadi.ie or call 0212357107 for support and more information. For an instant answer to your query you can check out our frequently asked questions on our FAQ page, the answer to your question may just be there.