Support is beyond what we imagined . Thank you
Hey all myself and the 3 lads are absolutely blown away that we've have raised nearly 3.5k in 3 days !! This is unreal and people are still mad to donate,  lets keep going !! We're gonna set the target at €4000 .. We can not thank everyone enough !
!
We have two reasons for deciding to undertake the 4x4x48 challenge. Initially we decided to test our fitness having come across the challenge made famous by David Goggins. What started off as a lockdown notion , We have all seriously committed to do it ! We decided that we could raise money for a notable cause along the way.

When we heard about the great work that AADI do, we instantly wanted to support them.

Any little bit that you can contribute will help and we will make sure to post regularly on Facebook and Instagram over the 48 hours to keep you all updated.

Chris, Cian, Craig, & Laszlo.
My Achievements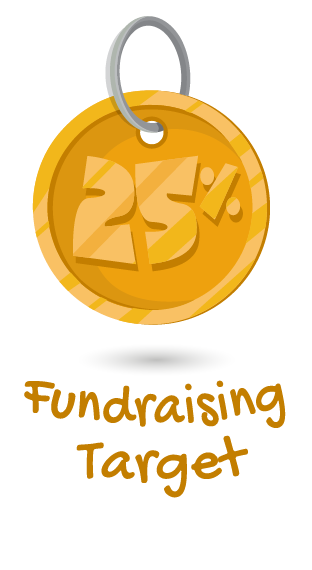 Thank you to my Supporters Hotshot Noelie Finneran Alan And Jack Long Claire And Jessica O Brien Eric Rubino The Castle Glanmire Ciara O Riordan Niall & Trish Hartnett Mango Kearney's Aoife & Conal Martin And Sue Kelleher
Mick, Eoghan And Darragh,
Wayne, Matt And Ben Clodagh & Aidan Arthur Griffin Bridie O Connell Brian Scott Kieran O Driscoll Jamie Hayes Ann & Pat Smith Amy Casey Cian O Brien Gary O' Flynn And Orla Louise O Neill Fiona, Mossy & Lads Steve Twohig The Airey Family Doc Sean Ware Ann & Pat Smith Peter Marnell Amanda Nott Niall Hartnett Jnr Shane Foley Barry Bowen Eoghan Mulcahy Carolyn Oneill Cillian Oneill Cash Donations Majella Finnegan Paddy Naughton Owen Casey Maeve Richard O'callaghan Anonymous Darragh Mcc Richy Hadlow Colin Murphy Gillian Murphy Liam Purdy Ray Odonoghue Tom, Sheila & Saoirse Hartnett Colin Lynch Izzy Lisa Cooney Tony Tynan Claire O Connell
Shane Kelleher
Neil Kiely Cathal Duggan Niall Mccarthy Matthew Marnell Eoghan & Conor Creedon Orlaith Forbes Louise Coughlan Anonymous Mazza Helena Scott The Martins Ken O Connell Mick & Eithne Allen Peter Twohig Twohig Shane Kavanagh Lorraine Sheehan Kaelin Foley Cillian Long Fintan Burke Hilary And Oscar Clarke Siobhan O'neill Kevin Walsh Cayley Francis Kevin Coughlan Joe Cashman
David Byrne Stephen O'brien Cian Smith Ryan O 'connell Conal Smith Sean Meany Brian Mangan Anonymous
Liz Ferguson
Matt Marnell Bernice Roche Allie O Connell Tadhg Og John F Kasey Marnell Pooch Olive Dooling Úna O Sullivan Ciara Osborne Anonymous Craig Niall Keane Alan Rodgers Shane Barry Ben Mccarthy Donella Creedon Sean O Donoghue Jen Kelly Adam Hegarty Eoghan Ryan Noreen O'reilly Ricky Burke Marie Hughes Mike Purdy Ryan Butt Mairead O'f Kate Dooling Anonymous David O Connell David Dooling Daniel Roche John Tyler Brendan Mccarthy Fionn Reddy Bryan Sisk Mary Mullane Mary Casey Tommy Crowe Corbee Sandra & Lar Finn
Real Bread Killarney- Cormac Finn Chris Hartnett Louise O Neill John Marnell Noel Fitzgerald Amanda Gaine Gina Cahalane Naomi O'reilly Valerie Meaney Rob Sneddon Brian O Sullivan Orla Gallagher David O Driscoll Laszlo Rabatin Ruth Magnier Niamh Barry Alan Corbett Nigel Katie Bywater Eoin Quigley Andy O Callaghan
Helen Atkinson Ben Woods Andrew Dorgan Thomas Atkinson Orla Casey Anonymous Colin Kearney Anonymous Shauna Kirwan David Breen Aoibhne Mc Elhinney David Crowley Anonymous Fiona Healy Ellen Healy Eoinsull Ger Moloney Anonymous Anna Fitzgerald Leah Kirwan
Marie Coughlan Lisa Quigley Anonymous Seamie Hanafin Claire Cashman Jenny/chulainn Long Colin Sisk Christina Harnett Amanda Connolly Simon O'leary Colm Kelliher Kate O' Connor Rob Mckenna Aidan Dennehy Michael Morrissey Alison Scanlon David Love Anne Curran Emma O Halloran Luke Hurley Sinead & Paul Mulcahy Anonymous Anonymous Tadhg O Brien Matthew Toomey Niall Horgan Sean Dinneen Anonymous